USC&GS Hilgard (1942)
From SpottingWorld, the Hub for the SpottingWorld network...
USC&GS Hilgard was a survey ship that served in the United States Coast and Geodetic Survey from 1942 to 1967.
Hilgard was built by Robinson Marine at Benton Harbor, Michigan, in 1942.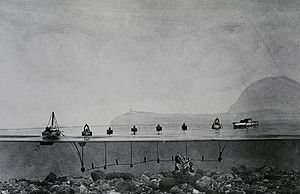 Hilgard and her sister ship USC&GS Wainwright conducted wire drag hydrographic survey operations together along the United States East Coast until 1967, when they were replaced by USC&GS Rude and USC&GS Heck.
References